I wrote this for a New Zealand forum, but since I acquired some of the years stalking through this forum I thought I would re-post it here.
Thanks
I always enjoy looking back at my photos from the year and enjoying the memories. I woke up crook as a dog this morning, so thought I'd take my time today to share a few memories from 2014.
I spent a fair bit of time looking for a nice red stag early on in the year and although I saw plenty of animals I didn't find the right one
I had some awesome times though, including a very memorable week hunting reds in the roar with my mate Russ, who smoked one over with a Musket!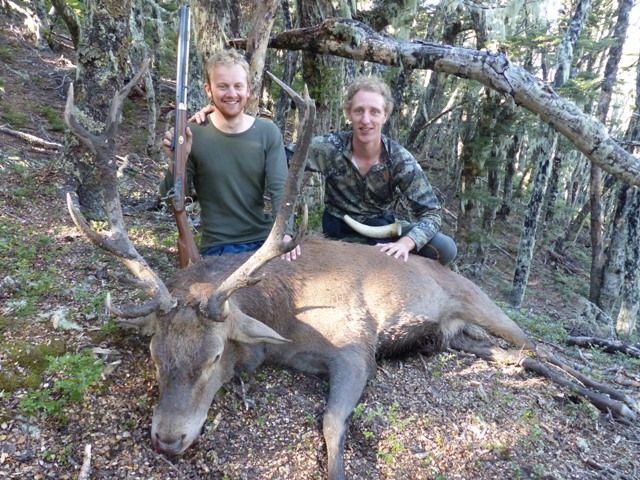 I had a new rifle to play with; 6.5/284 built by Dan Hardy. I love it, nice and light and very accurate
I had an invitation from Brendan Coe to hunt Sika with him on Ngamatea, a fantastic opportunity which I thoroughly enjoyed, and I was ecstatic to test out my new rifle up there.
I spent a bit more time chasing Chamios. Unlike the Red deer I have no qualms pulling the trigger on a mature buck. There is something special about hunting chamois.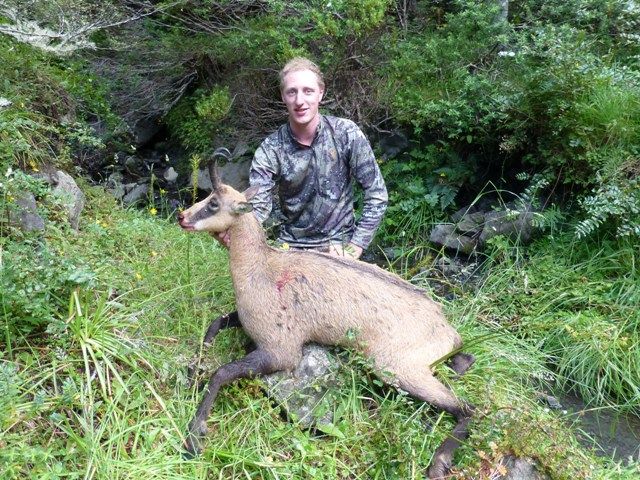 I took a good friend out for her first chamois hunt, watch out for the yarn written by her in the next R&R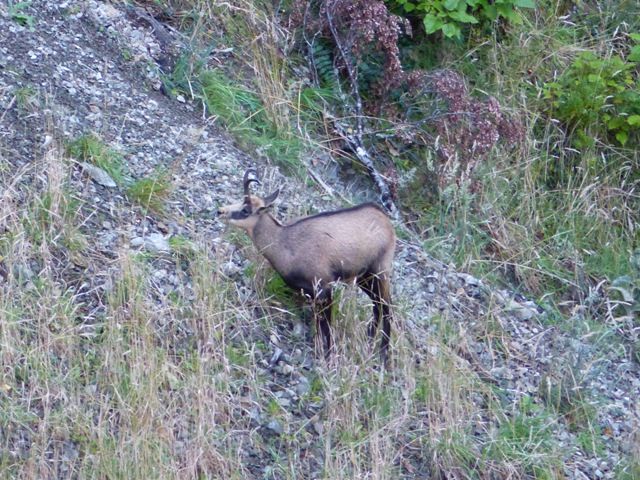 I ended up on the West side of the alps with a couple of good friends hunting chamois too, another fantastic and memorable trip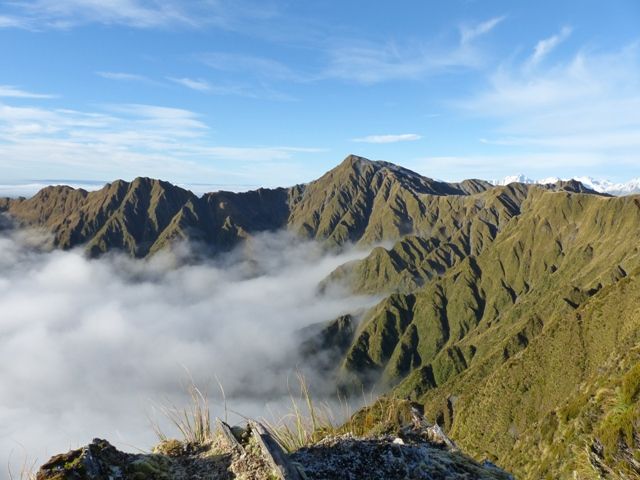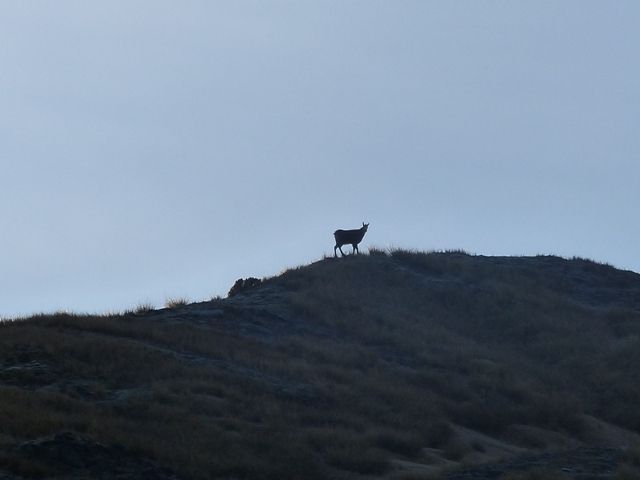 My new rifle kept on slaying animals, not this buck unfortunately...although my finger did waver on the trigger but a glimpse of a red ear tag halted that motion.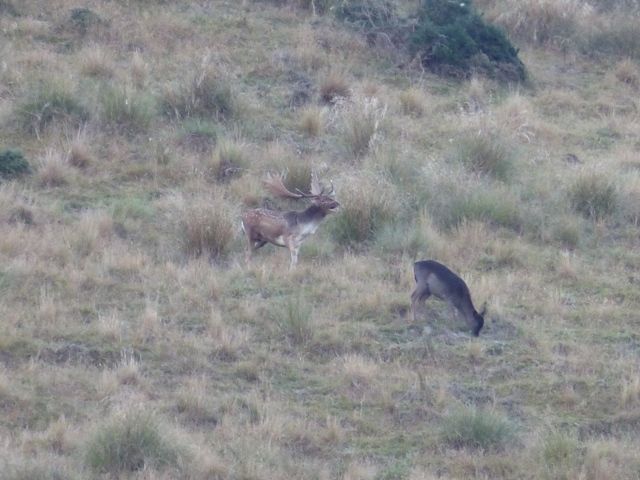 I shot a few wallabys and a young fallow for meat just on dark though, another great hunt!
A couple of Canterbury hogs fell throughout the year. I have noticed a definite drop in pig numbers around where I live this past year. They are certainly getting chased often enough.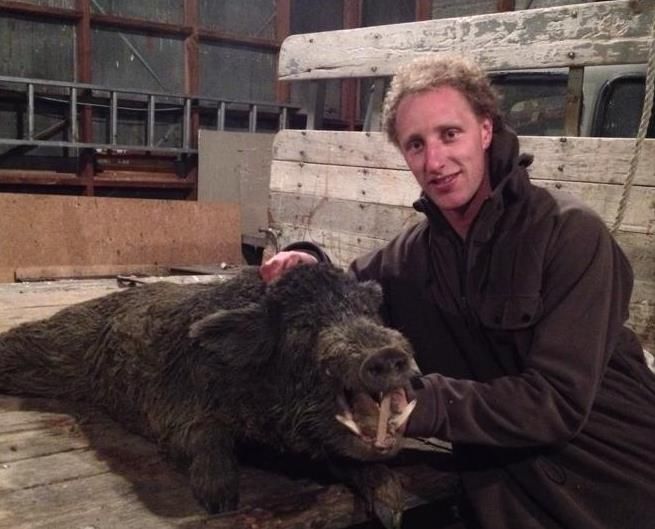 The real highlight of 2014 was coming up fast...a trip to Europe to hunt, hunt, hunt! But it also went bloody fast.
Treeehorse picked me up from the airport...and that very day we were into it. I had a week with Harry then went to Germany for something special.
This buck eluded me. I even missed it one afternoon. He was nicknamed "the bullet proof buck". It wasn't the only one I missed...I put a bullet over the back of an absolute monster of a buck one other evening with Harry. That memory really rips my undies.
Plenty weren't missed though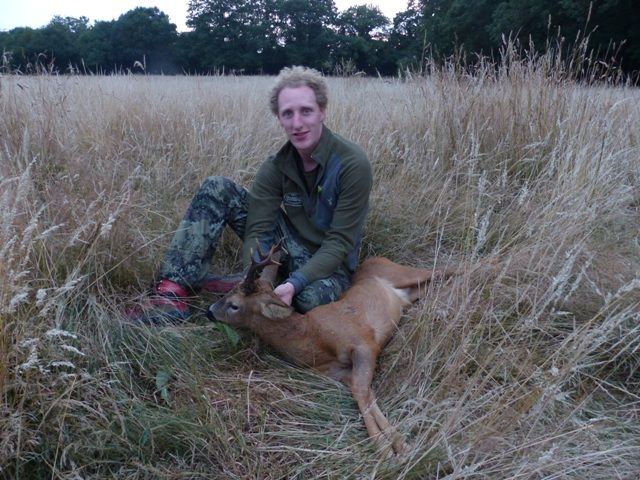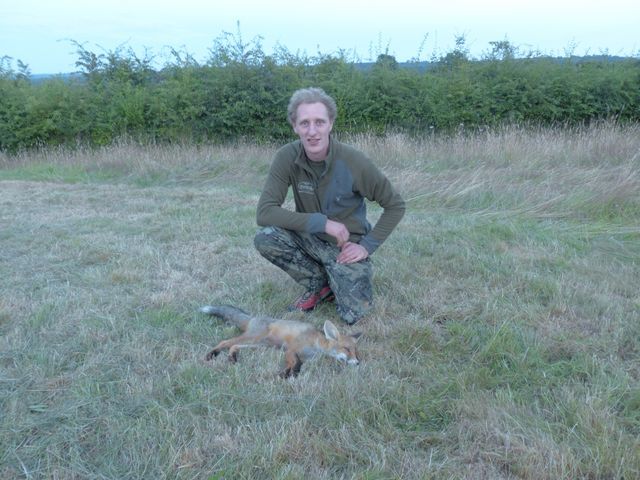 And we saw plenty to keep us from ever getting bored