Provided you are a supporter of The Stalking Directory you can win these coasters which are 4 inches x 4 inchess for nothing.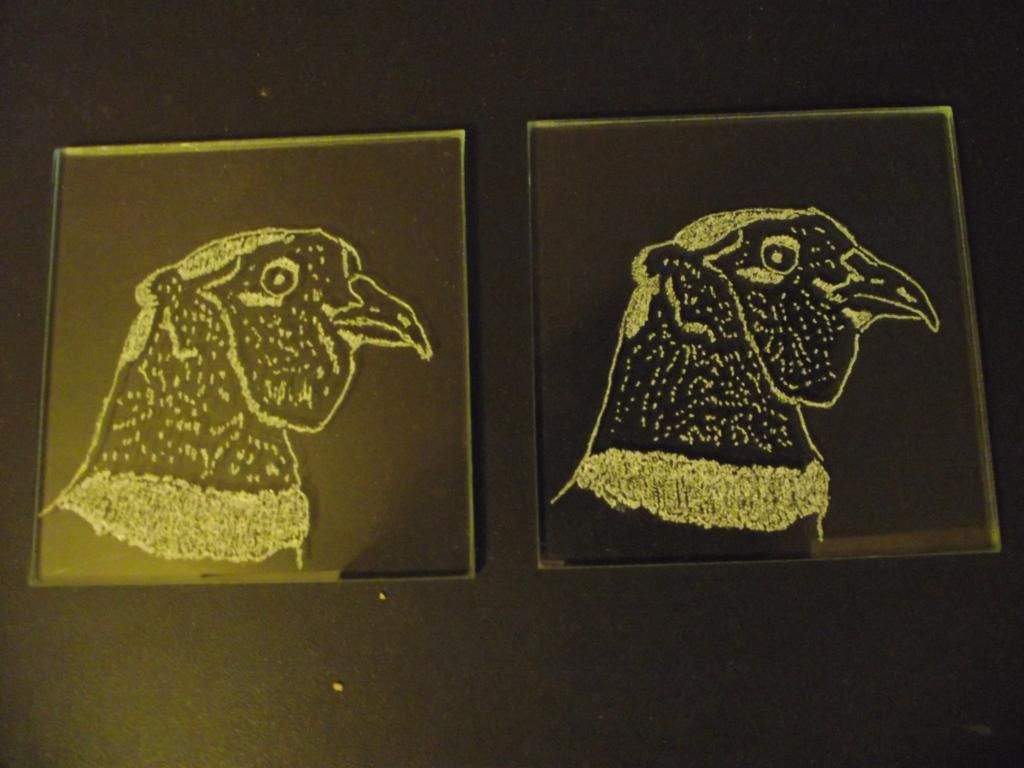 I`m still practising getting back into the glass etching and the coasters aren`t finished but will be tonight, plus I`ll endeavour to make them matching as best I can.
Apart from £6 you have nothing to lose but maybe somewhere to rest your dram.
This will run until 9pm on Saturday night and a winner will be announced at Sunday dinner time.
Edited to add that the edges are sanded but I accept no responsibility for any scratches to your furniture, you may wish to sand them down some more .. that is your choice.
Last edited: