My cabinet clear out continues.....
Franchi I 12 FAST, Inertia action, made by benelli. Very light, I bought this when I was doing quite a bit of pigeon shooting. It's only been used for a few outings on pigeons and one session on clays when I got it. Comes with everything it did when new so multi chokes, choke key, instruction manual and stock adjusting shims to alter cast and drop. £
£600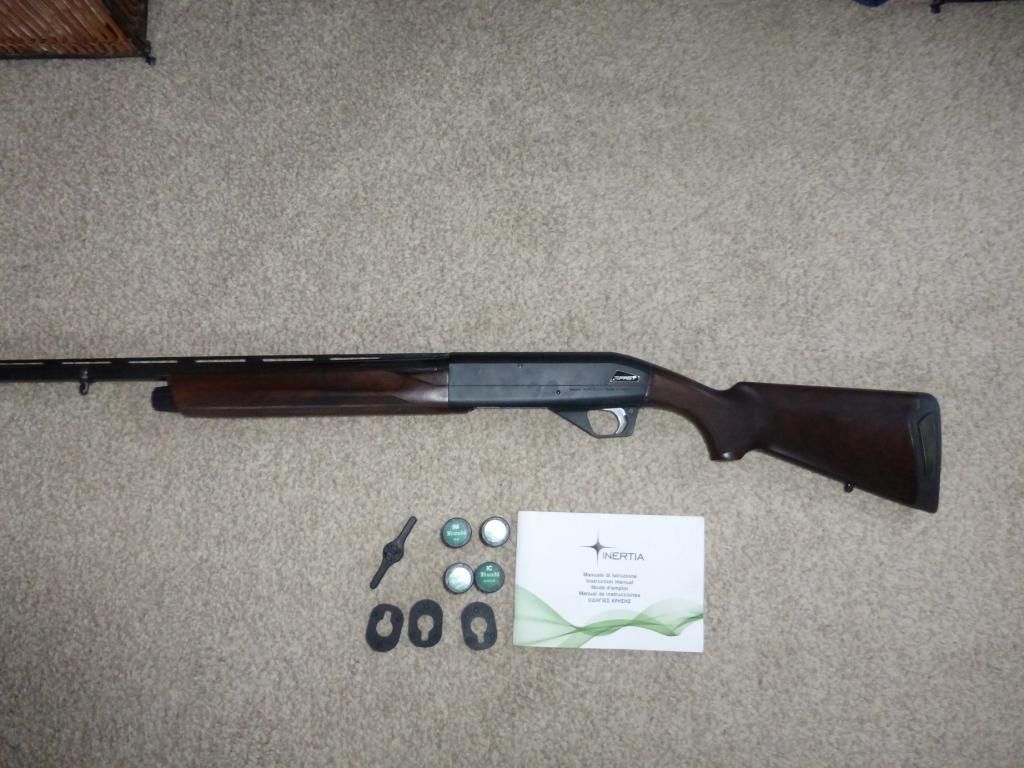 Weihrauch HW77K venom Lazaglide air rifle. This is a pretty rare custom tuned air rifle (12ft/lbs) that in use is very different to a standard 77K. Beautifully balanced and a joy to use with none of the typical springer twang. It's very clean, had very little use, the only negative is the previous owner managed to make a bit of a mess of the original swivel hole. It's been filled but could do with tidying up to make mint.
£600
<a href="
http://s127.photobucket.com/user/pigglet79/media/guns/HW77K Lazaglide/P1000656_zps6d8d34f7.jpg.html
" target="_blank"><img src="
http://i127.photobucket.com/albums/p154/pigglet79/guns/HW77K Lazaglide/th_P1000656_zps6d8d34f7.jpg
" border="0" alt=" photo P1000656_zps6d8d34f7.jpg" style=""></a>