I have had the pleasure of stalking some land this morning with my guide. It has been a long time coming, as we had arranged this months ago and what a Christmas present I have had! Before this morning's stalk, we got together yesterday for a shooting assessment as I do not have DSC qualification which went really well and when I am ready to study for the DSC qualification I am satisfied that I can pass the shooting test without any difficulty, I was however nervous about the assessment but nerves soon turned into confidence once I had fired a fouling shot through the barrel and almost hit the bull. The deer simulated target presented no problems for me.
I had a rubbish sleep last night probably through some excitement but I was up at 5am ready to meet my guide at our pre arranged meeting point. The land we stalked was a little difficult in places from my inexperienced perspective and at one point I was thinking to myself "how the heck am I going to get up there with all the gear" but I managed it however it was not easy. I think my guide worked extremely hard to get me a legitimate shot on a deer and we were out together almost 3 hours before sighting three lovely does.
We are in position to observe through the rifle scope after using the binoculars, which did take me a while to spot, I am sure my guide thought I was blind as bat at this point! They were certainly smaller than I was expecting, but once I spotted them it felt like a semi sense of achievement that I have been able to see some deer in the wild. The weather was certainly favourable for us today and the wind was perfect for our position.
After 10 minutes of observation through the rifle scope without a clear chest shot because of some rocks covering too much of the deer for me to take a clean shot, an opportunity presented itself to take a neck shot which couldn't have been more plum if you wished! I said to my guide I have a clear neck shot with which his immediate response was "take the shot" at which point I asked confirmation again "take the shot".....
With a crisp pull of the trigger I hear the moderated bang of the .30-06 and the deer dropped out of view, as I reloaded for any necessary follow up shot. Now my adrenaline is pumping as I am a little unsure if I have taken the deer cleanly, whilst my guide walks towards the area of the shot deer I am feeling a bit emotional and praying that the deer is been humanely culled. A few moments later and I see my guide pick up the doe and there is a sense of relief that I have had my first deer with my rifle and a perfect shot placement confirmed.
I am absolutely thrilled to have had this opportunity to go stalking with a guide that is extremely knowledgeable.....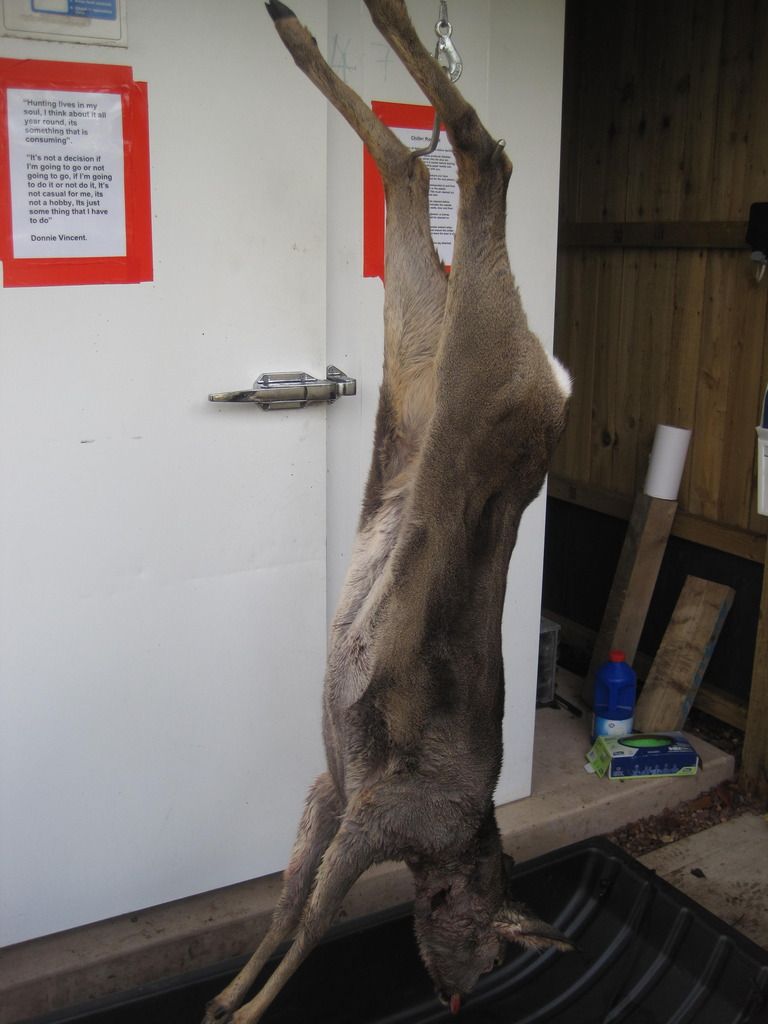 Weighing 14.2Kg dressed....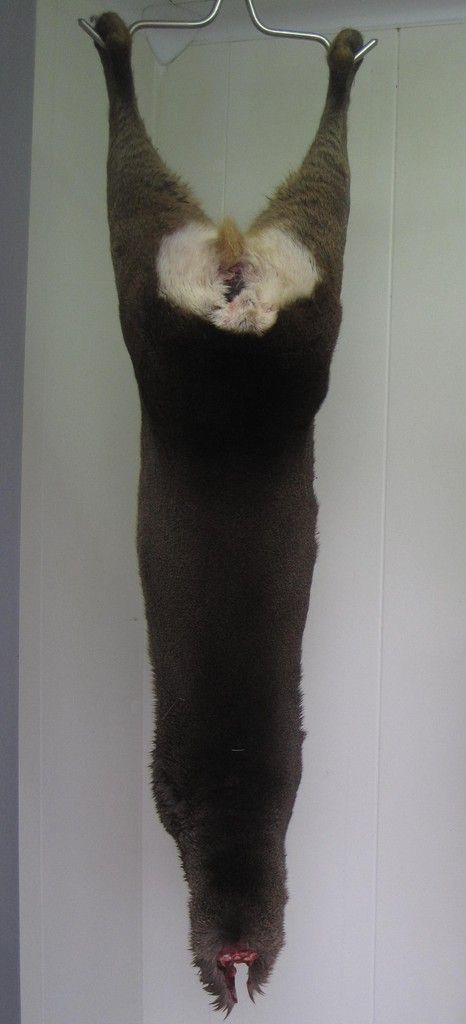 I would like to say thank you very much to Carl of DevonStalking it has been a pleasure to spend the morning with you, the fact that you said to me I am welcome to go stalking with you again made me feel that I done everything correctly and professionally with you.