Well after the great success of the first run stuart is making 10 more, 4 are spoken for already so 6 left to be reserved.
Clients seem very pleased with theirs they got at christmas.
I to am very pleased with the performance of these.
£295+ postage, is the price and it will have options at no more cost.
If required,
A Lanyard hole in handle.
Name etched on blade as well as "good shot reload" and also numbered to make them more collectable.
Choice of handle colour black or hi-viz.
Stuarts description of the knife is as follows.
"Blade metal is a Sheffield made SF100 high carbon stainless steel, it is a grade used for making razor blades so cutting tools are it's forte... Working blade length of around 110mm at the cutting edge and made from 3mm stock, very slicey... Handles are both G10, one in black or in blaze orange. Slim sculptured handles as suggested. Sheaths are thermo formed Kydex, hard wearing and sterilisable..." So both knife and sheath will be dishwasherable.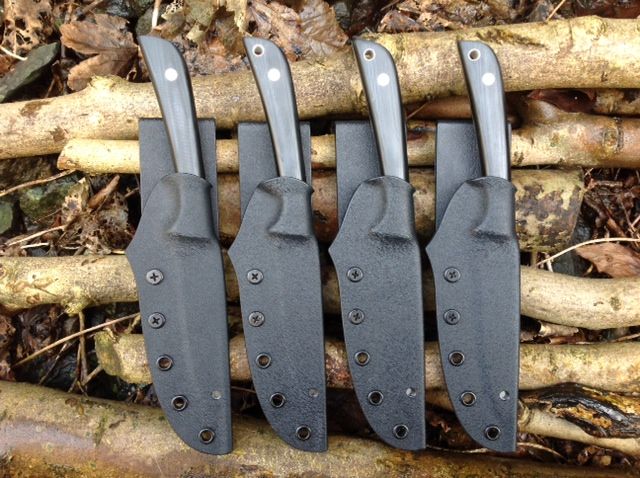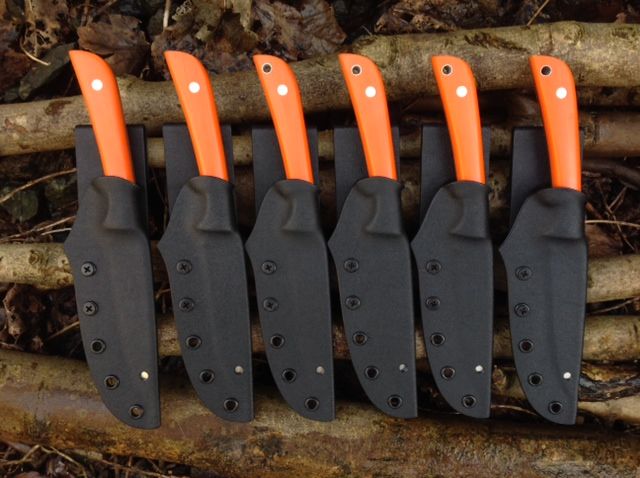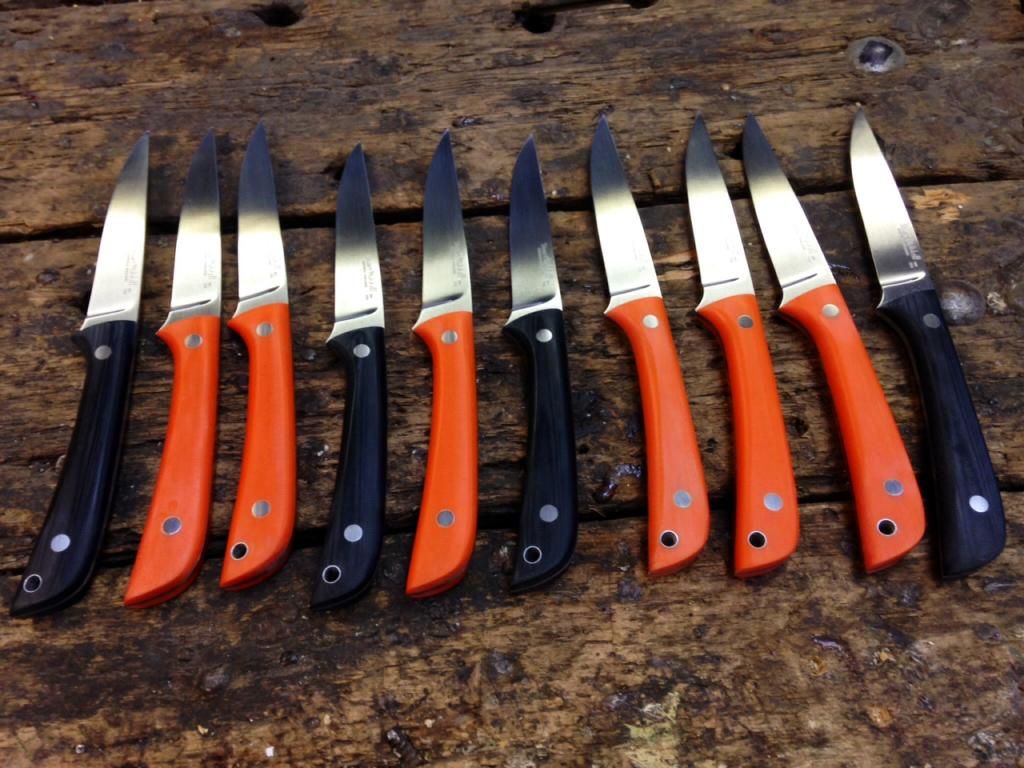 Please note all bespoke engraving will have to incur an extra charge as the engravers have upped their price.
All work already commissioned will be ndertaken at no extra charge.

Last edited: