Gang Gang Cockatoo`s,one of the most beautiful parrots we have imo.
I found them feeding on dandelions roots in the paddock today and went home for my camera.
I love to see them any time and look forward to them arriving as they are not full time residents in this part of bush Victoria.
I know that the UK has some very serious parrot keepers/breeders and thought I would ask the question on value.
In fact are there any GG`s in the UK?
Hen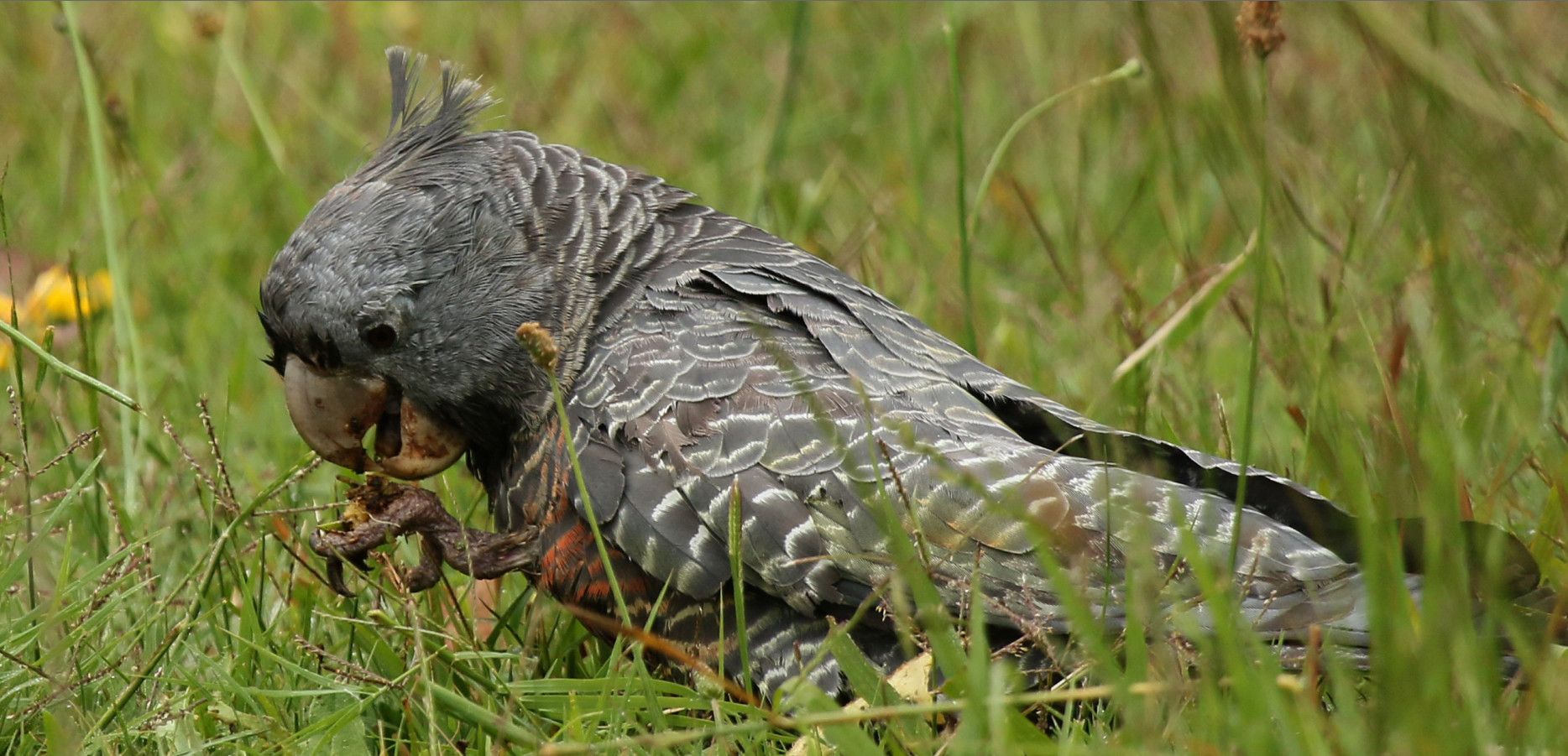 Cock