Well, my trip didn't get off to the best start, i visited a rifle range near Dillon to check zero, there were 2 groups of shooters there, a group of locals, and locals with some visitors from Canada.
I asked the club officer what the set-up was, he said when all shooters have fired and cleared their weapons we all approach and attach our targets, when all of us have placed our targets and returned to the safe area he gives the all clear to commence firing, which all made perfect sense to me.
The range consisted of targets from 25 yards out to 600 yards, at right angles to the main range were targets at a range of 25 yards.
Well i didn't have a staple gun so i was the last to place my target as i only had tape, i turned to return and 'boom!' i was shocked but assumed the shot was at right angles to me, how wrong was I!
The club member rushed to me and asked if i was ok, he checked my coat for a hole!
He then walked across the range and had strong words with the Canadian, the guy wouldn't see me to explain or apologise, but a very apologetic friend of his did so on his behalf (i assume he was scared?) it was then that i noticed i had a slight shake in my hands as the reality of what had just happened hit home, apparently the member informed the guy he had called the Sheriff, at which point they left, but too late, the police stopped them down the road and took a statement.
Apparently he told them i was standing behind the target, which confused me until i realised if he had fired at the 50 yard target it might of hidden me, having said that he hadn't been given the all clear to fire.
The police asked me what i wanted to do, well it wasn't intentional so what could i do, i had to just let it go and requested they contact him to discuss the situation.
In the photo the furthest target is where i was, i think the target on the right was the 50 yard, he would have been shooting to the right at an angle, so i was very lucky!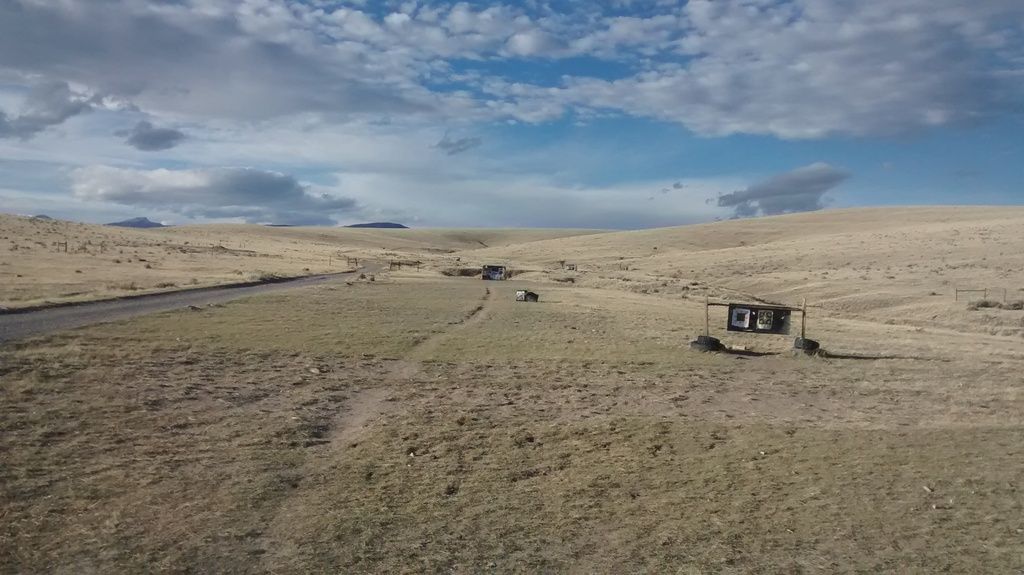 Cheers
Richard